Make gardening easier with our premium Hori Hori tool
The one tool every master gardener swears by.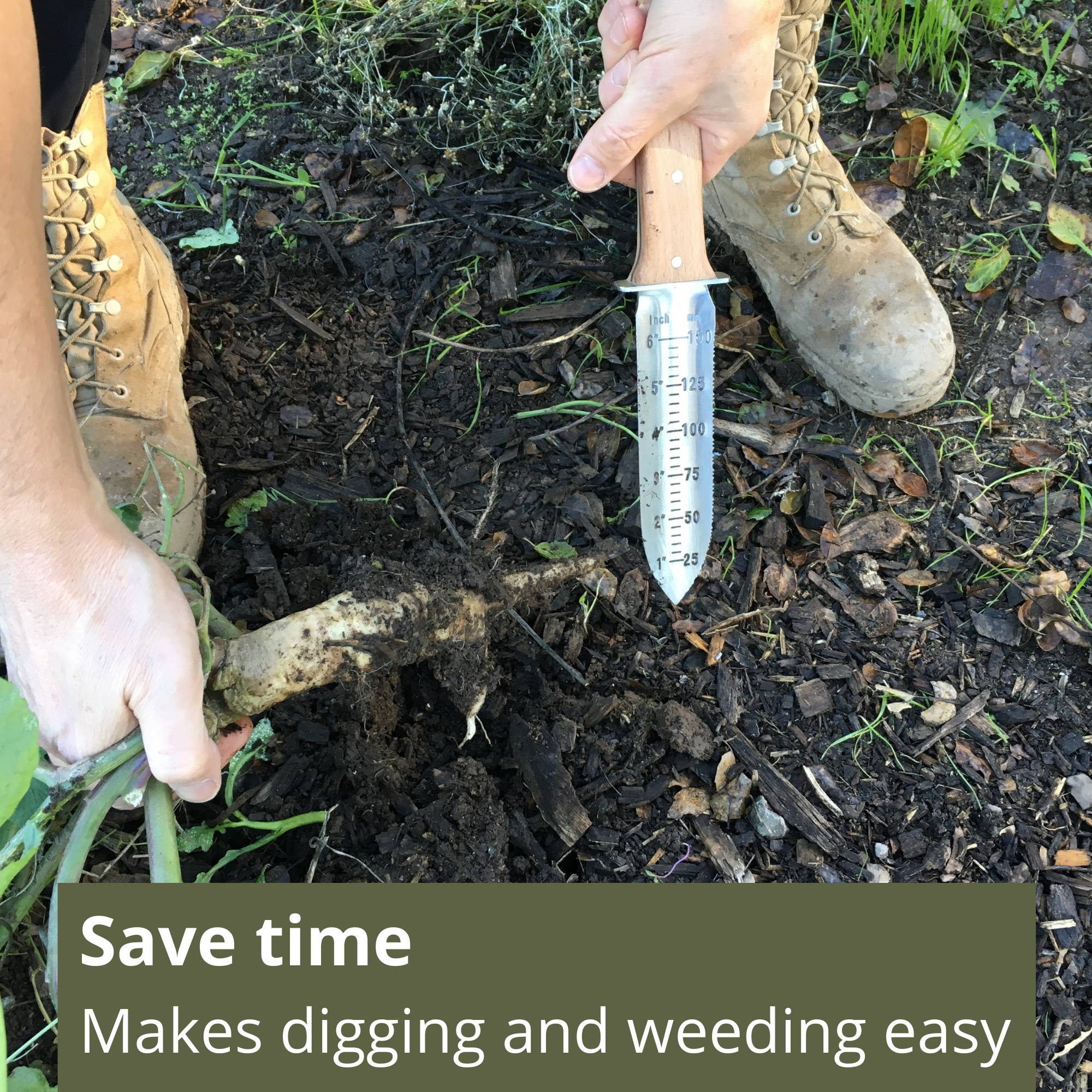 This heavy duty knife can pop out weeds in a snap. Got deep weeds? Just stick the knife under the roots and twist, and the weeds will pop right out. You can also use it to plant bulbs and dig small holes.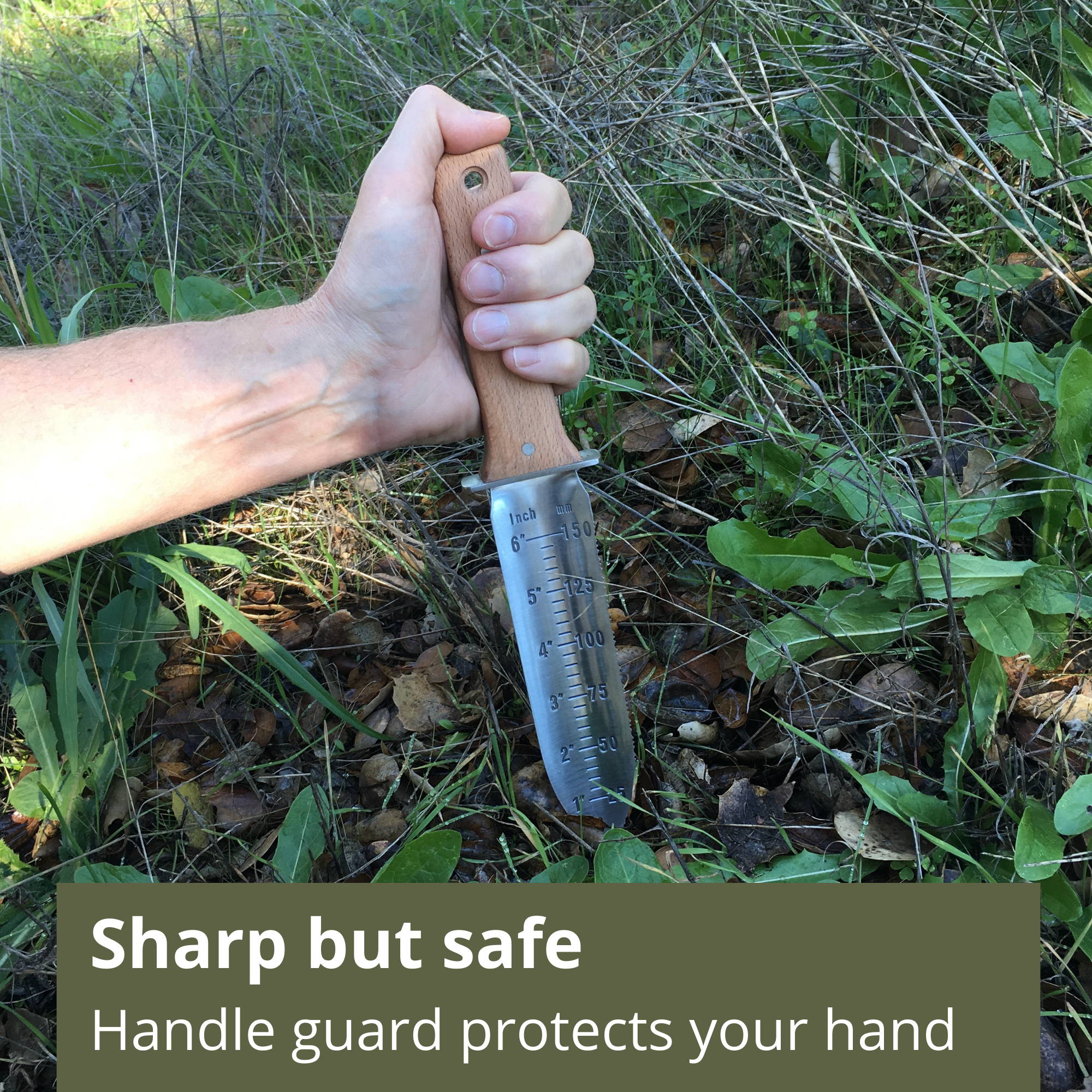 The blade is sharp enough to cut roots and heavy weeds. But the guard on the handle will help protect your hand and keep you from hurting yourself.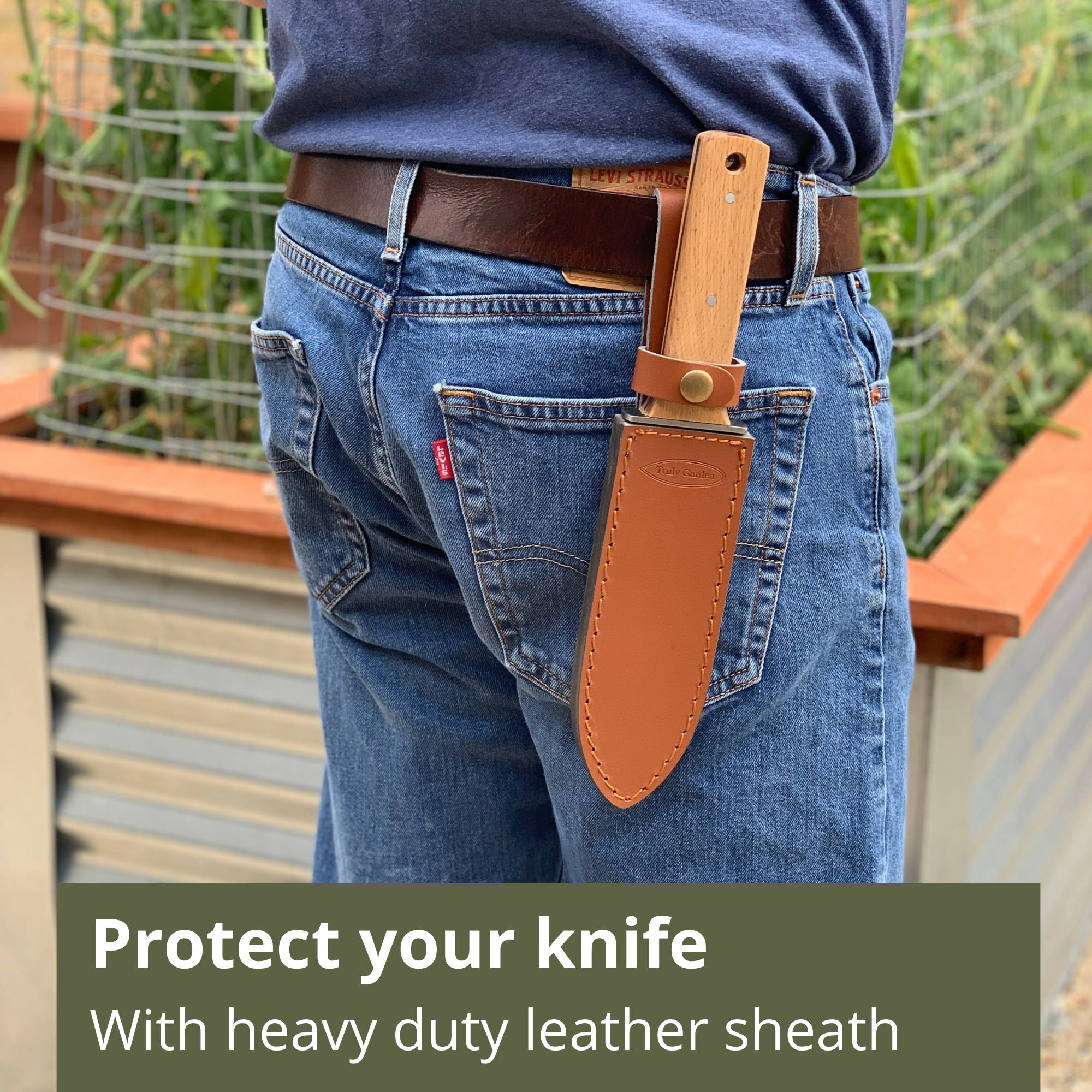 Comes with a heavy, thick leather sheath with heavy duty rivets, to protect your knife when not in use. Includes a belt loop, so you can strap the sheath and knife on your belt on gardening days.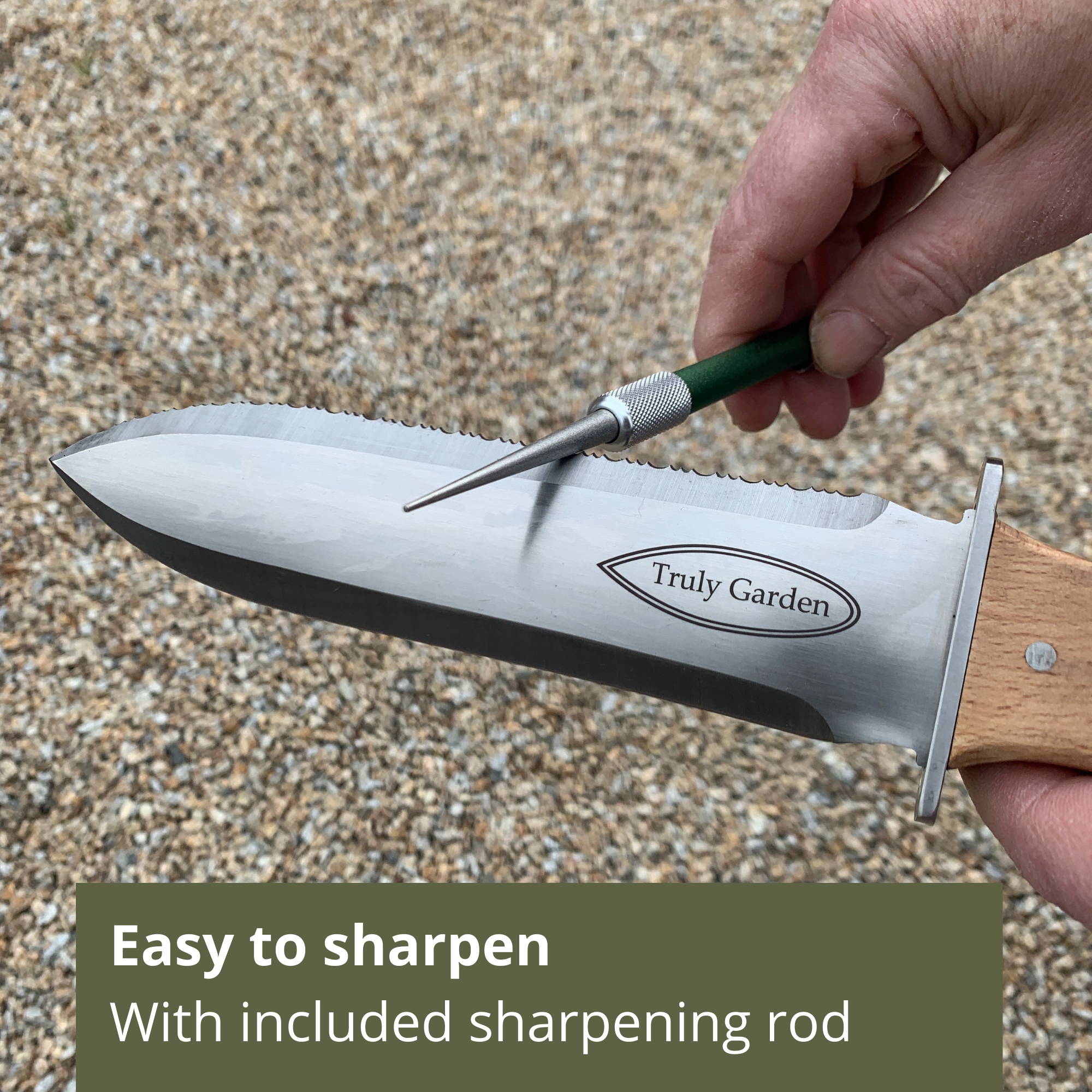 All Hori Horis should be sharpened regularly if you use them for cutting and digging in dirt. Includes a sharpening rod ($10 value) that lets you sharpen both the flat and serrated sides of the blade anytime.