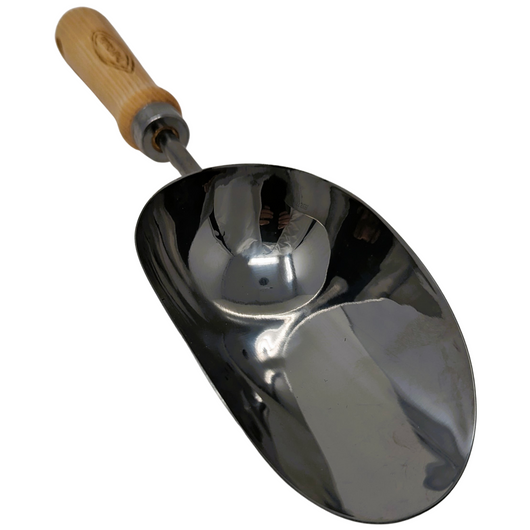 Giant Garden Scoop
Regular price $ 14.95 Sale
HIGH QUALITY MATERIALS AND WORKMANSHIP - The Garden Scoop is made of durable and rust-resistant polished stainless steel, with a sturdy and beautiful Beechwood handle.

LARGE CAPACITY - The tool is 13.5" long with a full-size handle and large scoop for maximum efficiency and ease of use.

VERSATILE TOOL - Perfect for a wide range of gardening tasks, including mixing loose soil and scooping compost and fertilizer. It could also be used for non-gardening tasks such as scooping ice, flour, or pet food.

EASY TO CLEAN AND STORE - The polished stainless steel blade is easy to clean and the hanging hole design makes storage a breeze.

PROFESSIONAL GRADE DESIGN - The deeply dished and concave blade of the Garden Scoop is designed for professional grade applications, making it ideal for both novice and experienced gardeners.